Haryana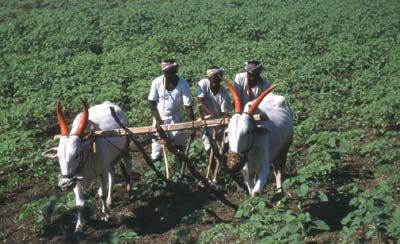 Haryana is a great treasure house of pre-historic and historic culture and has a grand history that dates back to the Vedic age. Rightly named, Haryana which means 'Land of Greenery and Vegetation', is predominately agricultural. Chandigarh is the capital of Punjab & Haryana and the language spoken is Punjabi. It is a typical north Indian city with an interest in Delhi. Historically, Haryana goes back to Mahabharat times, for it was here, at Kurukshetra, the epic battle between the Kauravas and the Pandavas. On the Mahabharata war battlefield, Lord Krishna preached his divine message the Bhagavad Gita, to Arjuna.
The internationally famous Surajkund Mela, held in the month of February every year in Haryana, promotes Indian arts and handicrafts. Kurukshetra Festival and the Mango Festival are amongst the few other popular annual events held here. The other tourist places in Haryana are Badhkal Lake, Dabchik, Jungle Babbler, Karna Lake, Kala teetar, Kingfisher, Parakeet, Magpie, Rajhans, Skylark, Sohna, Surajkund and Yadvindra Gardens at Pinjore.
Gurgaon city in Haryana, lying on the border of Delhi, close to the International airport of Delhi is fast becoming the largest residential and commercial complex in North India.
Haryana - Information on Fairs & Festivals, Wildlife, Excursion, Adventure, Weather, Travel, Tourism, tours and Major Cities of Haryana India