Jharkhand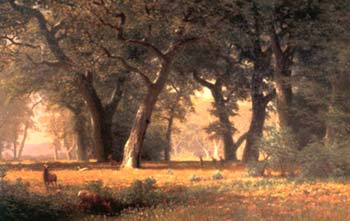 One of the oldest demands for a separate state was fulfilled when the Parliament passed the Bihar Reorganization Bill on August, 2, 2000 to create the state of Jharkhand. The genesis of the demand can be traced to early 1900s when Jaipal Singh, the Oxford educated hockey Captain of the 1928 Olympics mooted the idea of a separate state consisting of the Southern districts of Bihar. After that there had been no looking back. Jharkhand Movement had begun.
The state comprises of eighteen districts of the erstwhile Bihar - Ranchi, Gumha, Lohardanga, East Singbhum, West Singbhum, Hazaribagh, Giridih, Kodarma, Chatra, Dhanbad, Bokaro, Palamau, Garhwa, Dumka, Deoghar, Godda, Pakure and Sahebgunj. With an area of 74,677 sq km the new state will be bordered by Bihar, MP, Orissa and West Bengal to its north, west, south and east respectively. 35% of the population of former Bihar is in the Jharkhand region.
Jharkhand is one the most industrialised regions of the country today. The region accounts for 35.5% of the country's known coal reserves, 90% of its cooking coal deposits, 40% of its copper, 22% of its iron ore, 90% of its mica and huge deposits of bauxite, quartz and ceramics.It is home to the largest steel plant in Bokaro, apart from Jamshedpur being practically the city of TISCO and TELCO.
With its huge reserves of forests and natural resources, things can look up in this predominantly poverty ridden region.With a total revenue of Rs 3,775 crores, Jharkhand may be able to alleviate its poverty. Its revenues can now be utilised for its own develpoment and no longer be diverted to the state's coffers of Bihar as has been the case. Naturally the biggest loser is Bihar. Bihar will suddenly find its lifeline of revenues shrunk without those contributed by Jharkhand region.
Just consider this fact, about 63% of Bihar. total revenue comes from this region. With the creation of Jharkhand, the truncated Bihar will suffer a revenue loss Rs 1,500 crores annually, as the major contributor to the State's Exchequer, mines and minerals, and a large chunk of the commercial taxes will go to the newly formed State.
With everything in its favour, Jharkhand can well look forward to a bright future. It is poised to become the Industrial powerhouse of the country, that is, if its leaders set the wheel of development rolling.
Jharkhand - Information on Fairs & Festivals, Wildlife, Excursion, Adventure, Weather, Travel, Tourism, tours and Major Cities of Jharkhand India