Digha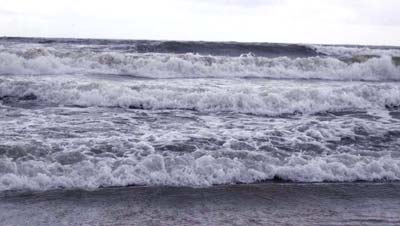 The Southern West Bengal is endowed with the most famous beach on the eastern coast of India – Digha. The beach town of Digha is famous all over for flat, hard beaches. The beauty of this place was discovered as early as the days of Warren Hastings. Digha was known as Beercool at that time. Digha beach is girdled with casuarina plantations along the coast. The sea is calm and shallow for about a mile from the beach making it quite safe for swimming.
Excursion
Chandaneswar
An old Siva Temple, 8 km. from Digha. Also Lankeswari (14 km.) and Kapal Kundala Temple (45 km.) famous for an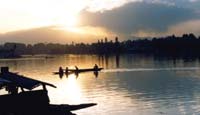 ancient temple associated with Bankimchandra's novel Kapal Kundala. near Contai may be visited.
Shankarpur
Shankarpur, a virgin beach as yet, is a recent discovery. It is a twin beach of Digha, around 10 km. from it. It offers nearly all the pleasures of a private beach. This beach too is cupped with casuarina plantations.
Shankarpur is only 14 km. east of Digha, along the Digha-Contai Road. It is also a regular fishing harbour.
Mandarmani
Picnic Resort. 20 kms from Chaulkhola on Kolkata-Digha route.
Junput
Junput fish firm 40 km,from Digha by bus;it also has a beautiful sea beach with a change at Contai. The place offers beautiful sea-view and lines of casuarina trees. The beach is unspoilt. Brackish water fish cultivation and research are done here by the State Government Fisheries Department.
---
Getting there
By Air
Calcutta is the nearest airport which is about 210 kms away from Digha.
By Rail
Though Contai Road (37 kms) is the nearest railway station for Digha but Kharagpur ( km from Digha & km from Howrah) and Mechheda ( km from Digha and km from Howrah) on the South-Eastern Railway are the most convenient railheads for Digha from where buses are available which takes 4 hours.
By Road
Route 1. Calcutta-Howrah-Mechheda-Norghat-Contai-Ramnagar-Digha: 185 km.
Route 2. Calcutta-Deulti-Kolaghat-Kharagpur-Digha: 243 km.
Route 3. Tarakeswar-Harinkhola-Arambag-Vishnupur-Kharagpur-Digha: 355 km
By Bus
Regular direct buses are available from Calcutta to Digha. C.S.T.C. express buses ply from Esplanade (Calcutta) from 0630 hours to 1000 hours. Luxury buses from West Bengal Tourist Bureau, 3/2 B.B.D.Bagh departs daily at 0700 hours
General Information & Accomdation info on Digha city of West Bengal - India