Koraput

Koraput with her rolling mountains, undulating meadows, roaring rapids, enchanting waterfalls and terraced valleys leading up to verdant hills, feasts the eyes as few other districts can. Koraput with her golden autumn and misty mornings of the monsoon months, her painted spring, and slumbering summer and her winter ranging from fierce to mild provides varieties of living in different seasons which is rare elsewhere. Here in spring nature and man vie with each other to make living joyous. Koraput with her people who have been living as they lived many thousand years ago and yet accepting newcomers of the latest development of homo-sapiens, with her tribes who enjoy the joys of life today as they ever did before, living in their hamlets hidden in arbours in picturesque valleys, provide education and entertainment for the Anthropologist which few other regions provide elsewhere. Indeed Koraput is a museum of old and new in nature and human endeavour.
Human endeavour surpasses itself by producing power from falling water, by manufacturing intricate machines and consumer goods and welcoming into the district and providing homes and occupation for many thousands of persons displaced from their homes, who till then had no hope of calling any place a home of their own. Koraput has both plant life and wild life which would give years of study to the Biologist and limitless adventure for the hunter. "Had I been merely a lover of fine sceneries (of wild life and of mankind) I would have felt little desire to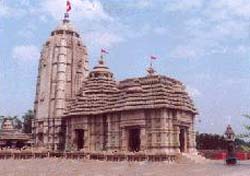 seek elsewhere its gratification".
Excursion
Savara Shrikhetra
The District headquarters situated 2,900 ft. above sea level. Also known as "Sabar Shrikshetra", the modern Jagannath Temple has come up on a hilltop. The Tribal Museum behind the temple caters to and educates the tourists about the culture and heritage of the tribals.
Sabara Shrikhetra
Duduma Waterfall, Machkund : Duduma Waterfall, Machkund:The majestic waterfall, also known as "Matsya Tirtha" falls from a height of 175 meters. A hydro - electric project with its winch developed amidst deep greenery is a place for pleasure.
3 KMs away from Duduma waterfall, a small village of Ankadeli draws the attention of foreign tourists to its weekly markets on Thursdays where the most primitive tribe "the Bondas", come from the remote, inaccessible dense forest. Jolaput is known for its newly constructed dam reservoir. The lake formed by the dam is 68.2 Sq. Kms. It's a picnic spot, 77 Kms from Koraput.
Gupteswar Temple

Important cave shrine of Lord Shiva situated on a lime stone hill on the bank of river Kolab, surrounded by natural Scenery. The sacred "Lingam" called Gupteswar, literally meaning, "Hidden God", is also popularly known as "Gupta Kedar" in Chattisgarh. Shivaratri is the major festival which attracts a large umber of visitors.
Dumuriput
A village stands between Koraput and Sunabeda by the side of NH 43. The famous Sri Ram Temple situated in the locality is widely known for the highest kneeling Hanuman Statue in Orissa. Shree Ram Navami festival is popularly celebrated every year which attracts a large number of devotees.
Nandapur
The ancient capital of Jeypore estate, attracts a number of visitors to witness the Batrisa Sinhasan, an object of interest. The 1.8 meters image of Ganapati speaks of ancient heritage of the place. The shrines of Sarbeswar and its inscriptions point to the antiquities of the place.
Jain Statue
A roadside village between Semiliguda and Nandapur with remains of an old Jain monastery. The place invites the attention of the antiquarian for exploration.
A Govt. Museum with antiquities and craft works, mostly famous for Jain iconography. It is located in the town hall complex, clos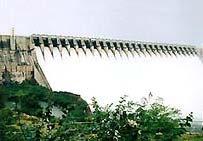 e to the Govt. bus stand. Jain imaged are found at several places of the district.
Kolab Dam
Kolab-At an altitude of about 3000 ft. above sea level on river Kolab, stands the majestic Kolab Reservoir generating Hydro Electric Power. The place is highly admired for its scenic beauty, attracting people for weekend picnic and boating.
Damanjodi
The town came to limelight with the coming up of NALCO, Asia's biggest Alumina Complex Nearby stands the highest peak of Orissa, Damanjodi an ideal place for trekking.
Maliguda
35 Kms eastwards of Jeypore, is a small village where on a hill top stands India's highest broad gauge Railway tunnel. The place is ideal for weekend picnic.
Jeypore
The city of victory and the palace of erstwhile Jeypore estate. The old fort is incircled by high masonary wall with an imposing gateway. A mile and a half wide great water tank, west of the town, known as Jagannath Sagar, is ideal for water sports. Jeypore, developed as the center of trade in Koraput district, is also famous for paper mask crafts.
Tribal Museum
The Tribal Museum behind the temple caters to and educates the tourists about the culture and heritage of the tribals.
---
Getting There
By Air
Nearest air port is at Visakhapatnam
By Rail
Train Well connected from Visakhapatnam, Bhubaneswar, Delhi, Chennai and Kolkata.
By Road
Road Convenient road transport facilities available NH43 passes through the District.
General Information & Accomdation info on Koraput city of Orissa - India