Gopalpur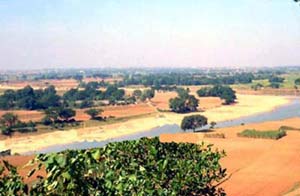 Gopalpur-on-Sea is a quiet and charming sea resort along the Bay of Bengal, in the district of Ganjam, Orissa. It offers secluded environment and magnificent sun, surf and sand for most of the year.
Excursion

Gopalpur is situated right on the Bay of Bengal with a beautiful sea-beach.
Chilika Lake (Rambha-45 km and Barkul-75 km)

Nirmaljhar (56 km)
Taptapani sulphur-spring (67 km)
Getting there
By Air
Bhubaneshwar is the nearest airport (180 kms).
By Rail
Berhampur (16 km) on Howrah-Madras line of South-Eastern Railway is the nearest railhead.
By Road
Gopalpur is connected by motorable road to Barkul-75 kms, Berhampur-16 kms, Bhubaneshwar-180 kms, Puri Via Bhubaneshwar-242 kms. Frequent bus services connect Berhampur with Gopalpur.
Local Transport: Auto-rickshaws and cycle-rickshaws are available.
Weather
Temperature (deg C)
Summer- Max. 35, Min. 23
Winter- Max. 27, Min. 16
Rainfall: 118.7 cms (46.7 inches)
Best Season: Throught the year, but preferably October to April
General Information & Accomdation info on Gopalpur city of Orissa - India