Chandipur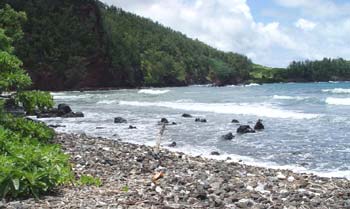 Chandipur (16 kms) away from Balasore Railway Station on Howrah-Madras line of South Eastern ( S.E.) Railways annique beach where the sea water recedes about 5 kms during low-tide and advances to the shore line again during high-tides each day. An ideal beach resort of Orissa.
The swaying casuarina trees and the shimmering waters of this seaside resort have made Chandipur a favourite haunt for a small coterie of beach lovers. The uniqueness of Chandipur is that twice a day its waters recede from the shore a good 5-km away, giving water revellers the ultimate pleasure of walking into its shallow depths with fearless abandon.
The beach offers gorgeous views of dynamic seascapes and timeless dawns. Other places of tourist interest around Balasore are Remuna, Panchaligeswar, Aradi and Chandaneswar.
Getting There
By Air
The nearest Airport is Bhubaneswar , which is 214-kms from Chandipur.
By Rail
The nearest railhead Balasore is on the South Eastern Railway. All Calcutta-Madras rail routes of Southeastern railways touches Balasore. From Howrah, Balasore could be accessible by Dhauli Express, Falaknama Express, East-Coast Express, Puri and Jagannath Express, at different points of time of the day. There are several local trains available as well.
By Road
Chandipur is connected by road to Balasore 16-kms, Bhubaneshwar 214-kms, Cuttack 230-kms, Calcutta 240-kms etc. The Madras bound National Highway No-5 linking Calcutta- Balashore-Cuttack-Bhubaneswar is the main connector by road. There are several other bye-routes too such as Kolaghat-Digha-Jaleswar routes and Belda route. It takes approx 7-8 hours to reach Chandipur from Calcutta. The usual conveyance is a full reserved Ambassador, Sumo, Maruti, Auto or Tracker from Balasore.
General Information & Accomdation info on Chandipur city of Orissa - India