Wokha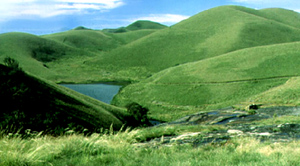 Wokha is the district headquarters of the Lothas. It is equidistant at 80 Km both from Kohima as well as Mokokchung. It is 58 Km from Furkating Railway Station (Assam). Wokha literally means census in Lotha. It was the place where the ancient Lothas counted heads before spreading out into the villages during their waves of migrations. There are monoliths (LOngzu) erected by their rich ancestors to exhibit their status. Lothas are know for their colourful dances and songs particularly Shanta. Tokhu Emong and Pikhuchak are their main festivals.
The former takes place on the 7th November every year. Opvuram and Longpensu are their prestigious social shawls for women and men, respectively. Some of the villages which have the remnants of the old culture are Longsa, Nrung Longidang, Longsachung anf Yanthamo.
The land of the death can be seen from Yanthamo. In the middle range, at Lakhuti village, one can find TIYULONG (a rock). It is believed that if the area around this rock is cultivated drought occurs.
Wokha is also famous for fruits like oranges, pineapples, plum, passion fruits and bananna. Fresh vegetables and bamboo shoots are also easily available.
Mount Tiyi
It is a hill with mysterious legends. It is believed by all Nagas that it is the abode of the departed souls.
In local folklores, it is said that there once existed an orchard which could be traced by the lucky ones only. Colourful Rhododendrons are found clasping the rocks and cliffs. The peak offers a panaromic view of the villages, hills and valleys.
Weather
Temperature
Summer - 32º C Max / 16.1º C Min
Winter - 2º Min
Rainfall : 200 to 250 cms.

General Information & Accomdation info on Wokha city of Nagaland - India