Shillong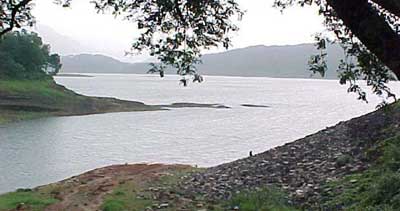 Shillong has always been the meeting point of traditional cultures and cosmopolitan styles. Termed as "Scotland of the East" it is the capital of Meghalaya. Located at an altitude of 1,496 mts. above sea level, this beautiful hill station has been one of India's best known hill resorts for many decades. This hill resort is unique in its scenic beauty and culture. Shillong is the capital of Meghalaya. A fresh balmy air and a bracing climate makes Shillong a place for all seasons. The capital takes its name from that of a tribal deity 'Shulong' who is believed to reside on the Shillong Peak. The tribes of Khyrim, Mylliem, Maharam, Mallaisohmat, Bhowal and Langrim trace their descent from Shillong. With rolling green slopes and extensive parks Shillong is also a proud possessor of one of the best 18 hole golf courses in the world.
Excursion
Ward's lake
Located in the heart of Shillong, the lake with gradually undulating grounds, surrounded by a garden of flowers and pine trees, offers a charming winding walk-a-way in the midst of rolling flower beds and fairyland lighting.
The lake has a strikingly beautiful arched bridge. Boats of all sizes and shapes are available while the cafeteria provides you with refreshments.
Shillong Peak
At 10 Km from Shillong it is the highest point in Meghalaya and offers a panoramic view of the scenic countryside. In the evening the city appears like a star studded abyss.
Elephant Falls
12 Km away on the outskirts of the city, the mountain stream descends through two successive falls set in dells of fern-covered rocks.
Mawsynram
56 km from Shillong, Mawsynram is famous for the giant stalagmite formations shaped like a shivalinga, locally called Mawjymbuin.
Jakrem
64 km from Shillong, the place is a popular health resort with hot springs of sulphur water believed to have curative powers.
Umiam Lake
The lake is 17 km from Shillong and offers water sports facilities including sailing, water scooter, and water skiing. There is the Orchid Lake Resort for accommodation to holidayers.
Mairang
About 14 km from Shillong; is famous for the home of the Raja of Nongkhlaw who spearheaded a war against the British.
Places of Interest
The beautiful 18-hole Golf Course; the Shillong Peak which gives a panoramic view of the city with the snow-clad Himalayan peaks in the distance; the Wards Lake with facilities for boating. Adjacent to the lake is the Botanical Garden; Lady Hydari Park and the mini zoo within it are equally enjoyable for children too. The State Central Library Building and its museum are a treasure house of information about olden times and the lifestyles then. Lovely waterfalls abound in and around Shillong. To name some: Margaret Falls, Spread Eagle Falls, Bishop Falls, Beadon Falls, Elephant Falls and Sweet Falls.
Getting There
Shillong is connected with Calcutta by air and Guwahati (104 km) is the nearest railhead from where one can take a bus/taxi. Shillong is also well-connected by road to other neighbouring states and cities.
Hotels & Accomodation
Orchid Hotel, Polo Road, Shillong - 793001. Phone: 24933.. Telex: 0237-222
Hotel Alpine Continental (3-star), Thana Road/Quinton Road, Shillong - 793 001. Phones: 220991 (5 lines), 223617. Cable: ALPOTEL. Fax: 0364-220996.
Pinewood Ashok, Shillong 793001. Phones: 23116, 23765. Cable: PINEWOOD/ Telex: 0237-222.
Hotel Polo Towers (3-star), Oakland Road, Polo Ground, shillong 793 001. Phones: 222340-341-342. Cable: POLO TOWERS. Fax: 0364-220090, 223708(PP).
Centre Point, Centre Point-heart of the town, Phones: 225210/220480. Fax: 227222, 225239.
Orchid Lake Resort, (Meghalaya Tourism) Umiam ( Barapani). Phones: 73258, 73296.
Shillong Club, Kachari Road. Phone: 225497.
General Information & Accomdation info on Shillong city of Meghalaya - India