Traditional Crafts
The people of Manipur are artistic and creative in their thinking and outlook. Every house possesses a loom, and Manipuris weave with a passion and style, unrivalled by any other state. Manipuri bed covers of Moirangfee and flower designs, silk and cotton sarees, scarves, blankets and shawls, in distinctive shades and weaves, make for an enchanting collection. A wide range of artistic handicrafts from bamboo, papier mache, decorative ivory, dolls and jewellery make for prized souvenirs. These exquisite handlooms and handicrafts are sold at Khwairamband market, the largest exclusive women's market in the country.
Cane and

Bamboo
Cane is the natural endowment of the forest resources in Manipur. Due to Jhum (Shifting) cultivation rampantly practiced in the hill areas, cane resources have been dwindling by way burning of the forest areas Bamboo, another forest resource is abundantly grown in Churachandpur, Jiribam, Tamenglong and Imphal districts of Manipur. It may be mentioned here that Manipur is the largest producer bamboo products after Tripura in the entire north east. Some of the bamboo products are sofa sets, Murhas, mats, basketry, tray, chair, table, flower vase, ashtray and other decorative and utility articles.
Wood Carving
Wood Carving is also a craft popular in Manipur. Wood carving is a child of necessity in Manipur. Due to absence of proper transport and communication with other parts of India, craftsmen had to depend on wood as material for making various articles of utility. The main products are wooden tray, spoon and drum, etc. to name a few.
Kauna (Water Reed) Mat
Kauna is a type of reed usually grown in the wetlands and marshes. There are two typical types of the Kauna available in Manipur. This is often used for making mats, and cushion. Around 1,000 craftsperson are engaged in the Imphal valley of Manipur in this particular craft. This product is enjoying a very good demand in the local markets of Manipur.
Unique Handloom & Handicrafts
Manipuri enjoys a district place amongst the Handloom zones in India. Handloom industry is the largest cottage industry in the State. This industry has been flourishing since time immemorial. O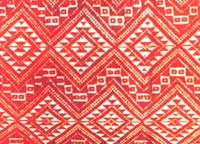 ne of the special features of the industry is that women are the only weavers. According to the National handloom Census Reports 1988 there are about 2.71 lakh looms in Manipur.
Handloom and Handicraft goods are the important cottage and home industries taken up by the people. Among the womenfolk, handloom cloth weaving is the traditional occupation of the district. Their productions of clothes are mainly household clothes for everyday use and traditional ceremonial dress etc. They feel proud to wear clothes which they themselves have made. In some place, such as Wangkhei, Chingmeirong and Khurai areas where handloom weaver co-operative societies are concentrated. Handloom products like, Wangkhei Phi, Lashing Phi and Phanek and its different designs made by these weavers are in great demand both in the home and outside markets as well. This occupation provides employment to almost women in the district. This can certainly be developed in the district by upgrading the skills of artisans introducing of improved looms and provision of cheap yarns. Cane and Bamboo works, Carpentry, Black smithy and Jewellery etc. are the important household industries among the male people in the district. The artisans in these trades are widely spread over the district. This enables them to supplement their meager income from agriculture.
Handloom & Handicrafts Emporia ( imphal )
1) Manipur Handlooms & Handicrafts Development Corporation Ltd. (A Government of Manipur Undertaking, Paona Bazar, Ph: 221495).
2) Hnadloom House, Manipur State Handloom Weavers Co-operative Society Ltd., Paona bazar, Ph: 220340.
3) Kangla Emporium, Uripok, Ph: 222968.
4) Eastern Handlooms & Handicrafts, Paona Bazar.
5) Ima Market / Khwairamband Bazar.
Block Printing
Hand block printing is one of the most favourite art and craft in Manipur. The warriors and village chiefs were presented with Khamen Chatpa (handblock-printed towel) by the Maharajah as a token of their courage and leadership. This type of dress is also used in the religious ceremony. Printing on pillow-covers and bed-sheets are now very common in Manipur.
Information on Traditional Crafts, arts, handicrafts of Manipur - India