Imphal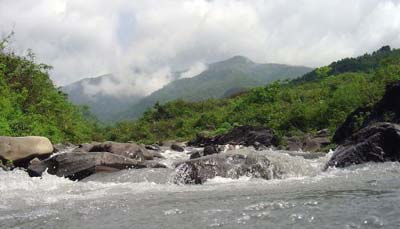 Imphal, capital of the state of Manipur, is in eastern India. It is a small and beautiful picturesque city. Imphal lyes in the valley of Manipur river and is surrounded by the northeastern hills and vast plains of India's. Imphal is also the state's cultural capital with lot's of traditional festivals and shows for Manipuri dances arranged here at regular intervals. Manipur, also known as the "land of jewels" is naturally divided into two parts namely the hills and the plains. The inhabitants of these two divisions have their own dialects, customs and costumes. The city is also handeling the modern commerce for the state of Manipur as being one of the most visited parts of the state of Manipur various products of Manipuri origin like that of household industries, woven goods, brassware, and bronzeware, are collected from different parts of the state and marketed here in Imphal. Agricultural and electronics industries are also one of the main part of Imphal's economy.
Once the home of the royal families of Manipur, Imphal became the capital of Manipur State, under the rule of Britishers in 1826. This small city has witnessed some of the most important battles in Indian history with recent ones being one fought in world war II and the other one being fought between independent India and China. City of Imphal is undergoing changes because of the large number of people have started visiting this state since the last decade. This rush have caused city to undergo some quick drastic changes by erecting new hotels and restaurants to compensate the incoming visitors all this have led to covering of land that used to have vast colorful gardens of Orchids.
Excursion
Govindajee Temple, Sendra Island,
Keibul Lamjao National park,
Khonghampat Orchidarium, Saheed Minar,
Manipur Zoological Garden, War Cemeteries,
The Old Palace, Manipur State Museum.
Getting There
By Air : Indian Airlines flights connect Imphal with Delhi via Guwahati. Imphal is also connected with Calcutta via Agartala and Silchar by Indian flights.
By Rail : The nearest railhead is Dimapur-215 km.
By Road : Motorable roads connect Imphal with Agartala, Aizwal, Dimapur, Guwahati, Itanagar, Kaziranga, Kohima, Shillong. Nagaland and Manipur State Transport also runs semi-luxury bus daily from Dimapur to Imphal (9 hrs).
Weather
Rainfall in Imphal: 980.8 mm. (May to October)
Climate of Imphal
Summer : 35 °C - 17 °C
Winter : 18 °C - 00 °C
Best Time to Visit : October to February

General Information & Accomdation info on Imphal city of Manipur - India