Jalgaon
Jalgaon > Prime Attractions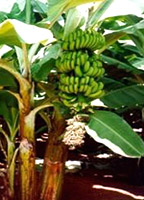 Jalgaon is a city in western India, in northern Maharashtra state, Jalgaon District on the northern Deccan Plateau. Located within the productive, irrigated agricultural region of Kandesh, Jalgaon is a significant collection and distribution center of agricultural goods. The leading products are jowar and raw cotton; the region's rich volcanic soil is particularly well suited to cotton production. Jalgaon is an important center for cotton-textile and vegetable oil mills, particularly groundnut-oil and hydrogenation plants. Jalgaon is also well known for banana production. The city is also famous for its gold market, which has reputation of being pure.
Jalgaon has got pretty diverse climate. It is exceptionally hot and dry during summer with temperature reaching as high as 47 degrees Celsius. Jalgaon receives about 700-mm rainfall during monsoons, which is followed by pleasant temperature in winter.
The city is served by several major rail lines and a national highway connecting it to Mumbai (formerly Bombay) and Kolkata. The Ajanta Caves are located about 64 km (about 40 mi.) to the south of Jalgaon, and the Yaval Wildlife Sanctuary is about 32 km (about 20 mi.) to the north. Formerly part of territory controlled by the Holkar family of Maratha rulers, Jalgaon became part of British India's Bombay Presidency in 1818 and of independent India in 1947.
Modern Jalgaon is now boasts of vast industrial area, educational institutes and good hospitals. The railway junctions serve routes to Mumbai, Nagpur, Delhi and Surat. The city is well developed with good roads, shopping centres, residential areas, with good infrastructure in communication and transport.
Jalgaon is an important junction station on Howrah-Bombay, Delhi-Bombay and Delhi-Madras railways.
Bombay Mail at 19-20, Karla Exp. at 11-20, Ahmedabad Exp at 20-40 leave Howrah and reach Jalgaon next day at 23-35, 20-55, 3-45 respectively.
Gitanjali does not stop at Jalgaon.
Distance of Jalgaon from Calcutta 1549 km, from Bombay 419 km. It would be wise to get down at Jalgaon on the way to Bombay, take an auto or tanga for bus stand and cover Ajanta and Ellora by buses. Ajanta Caves are 59 km from Jalgaon stn; buses ply in 2 hr.
But Jalgaon-Aurangabad service buses (every 1 hr) would let you get down 2 km away from the Caves on NH. Hence Ajanta tourists should avail Ajanta-bound buses.
Gitanjali passengers can get down at Bhuswal, 25 km before Jalgaon at 13-45 and take a bus from there to 80 km dist Ajanta in 3 hr via Fardapur, Leave your bag and baggage at cloakroom or private shop in Jhupri (settle­ment), see Ajanta, then take another bus to Aurangabad. Buses ply every hour along this route and take 4 hr to cover 103-km dis­tance. Taxis and tourist cars are also avail­able.
You can spend the night at Aurangabad, see Ellora and Aurangabad next day, and continue through Manmad to Sirdhi/ Nasik and on to Bombay. Or you can take a bus from Aurangabad and go to 226 km distant Pune. See Pune, Mahabaleshwar, Satara and go on to Goa. State and private buses ply from Pune/Satara to Panaji. Miraj Exp from Bombay and Goa Exp from Hazrat Niza-muddin go through Pune; Passenger trains leaves from Pune. Cover Goa and take a ship from Panaji to Bombay. You can also go straight to Bombay, tour Bombay-Goa-Satara-Mahabaleshwar-Pune- Aurangabad-Ajanta and finally come to Jalgaon. You can go to 79 km distant Barhanpur in Madhya Pradesh, see Barhanpur and go Khandwa to Indore or Itarsi and on to Bhopal, capital city of Madhya Pradesh.
General Information & Accomdation info on Jalgaon city of Maharashtra - India