Kochi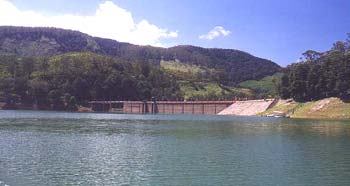 Cochin now known as Kochi is one of the most visited Kerala Backwater destinations. Kochi port is famous for its spices, exported to the west from ancient times to the present day. The Jewish Synagogue, Fort Kochi, The Matancherry Palace built by the Dutch and St Francis Church are popular tourist attractions in Kochi, visited by tourists on Kerala Backwater tours.
Kochi also called the "Queen of the Arabian Sea," receives many visitors round the year who travel to Kerala to see its tourist attractions and because Kochi is Kerala's industrial and commercial capital. Many backwater cruises begin or end in Kochi. You're sure to find a Kerala backwater tour that will enchant and refresh you when you stay in Kochi. Enjoy the Kerala backwater tourist attractions of Kochi while staying at hotels in Kochi.
Excursion
Kochi is a historic town where many colonial rulers of the past have left their mark. The Portuguese, Dutch and English all have made their presence felt in Kochi. Some of the tourist attractions that you will see on Kerala tours of Cochin, with Kerala Backwater are:
Chinese Fishing Nets in Kochi Harbor
The fishing nets in Kochi harbor are a beautiful sight. Suspended from a wooden framework these cobweb-like structures form a delicate silhouette as the sunset paints the twilight sky in shades of ochre and crimson.
St Francis Church
This Portuguese church is the first European church to be built in India. Vasco do Gama, the Portuguese explorer was laid to rest at St Francis Church, Kochi, in Kerala, India in 1524. Later his body was moved to Portugal. His sepulcher can be seen in the historic St Francis Church at Kochi, on Kerala tours.
Matancherry Palace
Also called the Dutch Palace, this structure was built by the Portuguese and given to the Raja of Kochi in 1555 AD. It was renamed the Dutch Palace in 1663. The central hall is an impressive auditorium where the coronation ceremonies of the Rajas of Kochi were held.
Jewish Synagogue
Located in Mattancheri near Kochi, this historic synagogue was built by a thriving Jewish community in 1568 A.D. Now the community has dwindled in numbers, however the synagogue is beautifully preserved. You can see the religious scrolls and the beautiful hand-painted tiles from China, which decorate the synagogue.
Dutch Palace
Situated on an island off the coast of Kochi, and accessible by boat, the palace was built by the Dutch in 1744. Previously used as the residence of the Governor by the Dutch and the British, the palace is now a heritage hotel in Kochi and is famous for its canopied garden.
General Information & Accomdation info on Kochi city of Kerala - India