Gurgaon
Gurgaon is the most rapidly developing colonnade of Greater Delhi. Gurgaon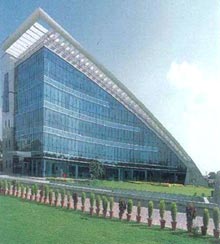 located in the National Capital Region. It's lies close to the International and the Domestic Airport. Gurgaon has emerged as the hub of IT and other new-age businesses. Its proximity to the national capital of Delhi is an added advantage. Gurgaon enjoys all the facilities available in Delhi. Gurgaon is home to offices of several MNCs. The Gurgaon district of Haryana has several places of tourist interest like the Sultanpur Bird Sanctuary, Damdama Lake and Shama. Gurgaon is well linked by rail and road to Delhi, Faridabad and Jaipur.
Excursion
Sultanpur Bird Sanctuary
Sultanpur Bird Sanctuary, founded by Dr. Salim Ali is situated 16 km from Gurgaon and 46 km from Delhi. During winter birdsmigrate from as far as Siberia and Europe. The important species found in the park are saras, crane, spot bill, ruddy shel duck, rosy pelicans etc. Over 100 species have been identified in this Sanctuary.
There are hide outs, watch towers and a museum of sorts for those keen on serious study. Guest rooms, restaurant, family cottages, bar, hide outs, water towers and catering wing, are there for bird watchers and tourists. The best time to visit November-February.
Sheetala Devi Temple
This famous Hindu temple is located one and a half kilometers in the suburbs of Gurgaon near a pond. Also referred to as a 'Shakti Peeth', the presiding deity of this temple is Mata Sheetala Devithe goddess of small-pox. It is held in great esteem throughout this part of the country. It is visited by a large number of pilgrims.
Sohna
Sohna is known for its hot springs. Haryana Government has built a Barbet Hut complete with its own sitting area and an a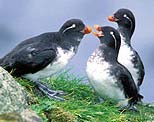 ttached kitchen for tourists. A motel wing has air-conditioned rooms for stay. A four bed dormitory, family huts and simple camper huts have been built for every-budget tourists. In February every year, a Statesman Vintage Car Rally to the Sohna hill is held and Haryana Tourism celebrates the day with a mela event.
Damdama Lake
Located a few kilometers South of Gurgaon off Alwar road. There is a adventure resort Water Banks, with deluxe tents along the lake side. There are facilities for boating and hot air ballooning.
---
Getting There
By Air
The nearest airport is Indira Gandhi International Airport, at New Delhi. The Delhi airports link Gurgaon with most of the important cities of India and the world.

By Rail
Gurgaon Railway Station is one of the oldest Railway Station situated on the Delhi - Rewari - Jaipur Railway line route. It is at a distance of about 3 km from main old Gurgaon City. Computerized reservation facility is also available at Gurgaon Railway Station.
By Road
The road network of the entire state is very convenient. A good network of highways and national highways connects almost all the major towns and cities. touristplacesinindia can arrange for you all types of land transport for your comfortable journey in Gurgaon and throughout the Indian state of Haryana.
---
Weather
Gurgaon is hot and humid in the summers, and cold in the winters.The average temperature ranges from 25°C to 46°C during summer and 2°C to 5°C during winter. The cold wave from the Himalayan region makes winters very chilly. In summers, the heat wave is immense and adequate precaution has to be taken before going out in the afternoons.
Best Season
The best time to visit Gurgaon is during the spring seasons of February to April and August to November.
Clothing
Cotton clothing is apt for the summer months whereas woolens are required for the winters.
General Information & Accomdation info on Gurgaon city of Haryana - India