Wildlife
Assam is nature's guardian angle, a state with the wealth of natural wonders, waiting to be explored. Of course the biggest attraction of the Rhinoland is the Great Indian One-horned Rhino. Check out the Kaziranga Wildlife Sanctuary and enjoy the wilderness on elephant safari. The Manas Tiger Reserve is one of the famous tiger reserves in India and the only one in the state that comes under Project Tiger. Orang is the Mini Kaziranga of Assam and
area plushed with the beauty of flora, wild beasts such as Leopards and migratory birds.
The Dibru-Saikhowa National Park
The Dibru-Saikhowa National Park lies in Dibrugarh and Tinsukia District. It is 13-km from Tinsukia town, which is 483-km from Guwahati. The park covers an area of about 340-sq-kms. Of the seven parts of the park one part is a wetland and the rest of the part is mainly covered with grasslands and dense forests.
Fauna
The main attractions of Dibru-Saikhowa National Park are the Semi-wild horses (Feral) and the white-winged Wood Duck. Other animals are Leopard, Clouded Leopard, Elephant, Sambhar, Slow Loris, Asiatic Buffalos, Capped Langur, Gangetic Dolphin, Indian Wild Dog, etc. More than 250 varieties of local and migratory birds are also found here.
Getting There
By Road : Regular bus service is available from the Tinsukia town, which is situated at a distance of 483-km from Guwahati.
Best Time To Visit : November To April
---
Kaziranga National Park
The Great Rhinoland
Kaziranga, the greatest park of all, is renowned for its elephant grass and Rhino, but also incorporates some forest areas. Covering an area of 430-sq-kms on the southern bank of the Brahmaputra, Kaziranga National Park, 217-km east of Guwahati, occupies the vast valley floor against a backdrop of the
forest-covered Karbi Anglong hills.
Flora And Fauna
Rivulets and Bhils, and the semi-evergreen forested "Highlands", just out of reach of the Brahmaputra's annual floods, blend into marshes and flood plains covered with tall elephant grass. Animal sightings are guaranteed, with Rhinos, Deer and herds of Wild Buffalo grazing close to the park entrance not far from the Administrative Centre of Kohora.
The rich bird life includes Egrets, Herons, Storks, Fish-Eating Eagles and a Grey Pelican colony settled among the red cotton trees. Few tracks penetrate this sea of grass, however, and the Wild Elephants seldom venture into it, preferring to remain in the forested Highlands, while Tigers are incredibly elusive.
With the grasslands bordering onto cultivated fields and domestic cattle encroaching upon the sanctuary and introducing epidemics, the wild animals are under increasing threat. Poaching is rife, with rhino horns fetching astronomical prices as aphrodisiacs.
Kaziranga's One-Horned Rhino
With a population of over a thousand, the one-horned Rhino's are the largest concentration in the subcontinent and are best seen from the back of an elephant, early on a winter's morning. These Elephant rides last around one hour, and should be booked the previous evening at the park offices in Kohora.
Although the elephants do not penetrate far into the sanctuary, merely travelling in a three or four kilometre circle, it is incredible how much wildlife can be seen in this small area; the dawn ride is the best - if one can get up that early. The rhinos seem oblivious to camera-clicking tourists, although like the unpredictable wild buffalo, they are equipped with lethal horns and potentially ferocious. Although jeeps penetrate deeper into the forest than elephants, they cannot get nearly as close to the wild animals.
Visiting Time
Kaziranga is open from mid-November to early April only. During the monsoons, the Brahmaputra bursts its banks, flooding the low-lying grasslands and causing animals to migrate from one area to another within the park. Deer and even Leopard often cross the main road, heading for the hills until the water recedes.
Other Attractions
One can stroll through the lush coffee and rubber plantations of the nearby Karbi Anglong. One can also visit the Karbi villages, meet the Karbi people and observe their life style. Or romp through the enchanting tea gardens and watch how one gets one's daily cup of tea. Film shows on wildlife can be arranged at the tourist lodge, on request.
Getting There
By Air: The nearest airport is situated at Guwahati, which is 217-km away from the park. The other airport is Jorhat, 97-km from here.
By Rail: The nearest railhead is Furkating, situated 75-km away from the park.
By Road: The main gate for Kaziranga, at Kohora on the NH37, consists of a handful of cafes and a small local market. ASTC and private buses stop here on their way to and from Guwahati, Tezpur and Upper Assam; some private buses retain a seat quota for Kaziranga passengers.
---
Manas National Park
The only Tiger Project in Assam, Manas is one of India's most magnificent National Parks. It is situated on the bank of the river Manas at the foothills of the Himalayas. It is a well known World heritage site with it's unique combination of scenic beauty and rare wealth of wildlife.
Covering an area of 519.77 Sq. Kms, it has a core area of 360 Kms and is situated in Barpeta District. Manas is one of the nine tiger reserve sanctuaries in India. Tigers however are not the only wildlife to be found here. Manas has its own peculiar faunal features, the rarest species of which are Hispid Hare, Pigmy Hog, Golden Langur, Indian Rhinoceros, Asiatic Buffalo etc. Other commonly seen animals are Elephant, Leopard, Clouded Leopard, Himalayan Bear, Wild Boar, Samber, Swamp Deer, Hog Deer etc.
Hundreds of the winged species migrate to the friendly climate of Manas during Winter. Among them are Riverchats (White Capped Redstars), Forktails, Cormorants and various types of ducks including the Ruddy Shelduck. The woodland birds are no less charming and include the Indian Hornbill and the Great Pied Hornbill.
Best Time To Visit : November To April
Getting There
By Air: Manas Park is 176-kms from Guwahati. The nearest airport is Borjhar, which is situated, 5-km out of town, and can be reached by rickshaw, auto rickshaw or airline buses.
By Rail: The nearest railhead is situated at Barpeta road.
By Road: Buses regularly ply from Guwahati to Barpeta Road in 4½ hrs.
---
Laokhown Wildlife Sanctuary
Laokhowa Wildlife Sanctuary is situated 25-km away from the Nagaon town in the Nagaon district, and has covering area of 70-sq-kms.
Fauna
Its main attraction include the Great Indian one-horned Rhinoceros but there are animals too such as Tiger, Leopard, Asiatic Buffalo, Wild Bear, Civet Cat, Leopard Cat, Hog Deer etc. Various species and birds are also found in Laokhowa.
Getting There
Road: Buses ply regularly from various parts of the state to Nagaon, which is just 25-km away from the sanctuary
Best Time To Visit : November To March
---
Orang Sanctuary
Popularly known as mini Kaziranga, Orang national park covers 72-sq-kms only and is located towards the north bank of Brahamaputra. This park is 150-km from Guwahati and 31-km from Tezpur. From Tezpur by bus on Tezpur-Guwahati route at 45-km west is Orang Chariali and from their 18-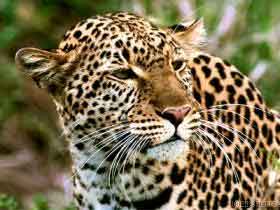 km towards the south is Orang wildlife sanctuary. On October 1st, 1992 Orang Wildlife Sanctuary was renamed as Rajib (Rajiv) Gandhi Wildlife Sanctuary.
Flora & Fauna
The Orang Wildlife Sanctuary area is having rich forestry of Sal, Teak, Simul, and Eucalyptus trees with wild beasts such as One-horned Rhino, Elephants, Leopards, Sambhars, Deers, etc. During winter birds from far off places come here to nestle. Milky white Pelicans from America also migrate over here.
Getting There
By Rail: The nearest railhead is Saloni & Rangapara. The park has only a small rest house so it is better to stay at Tezpur and visit this park.
By Road: 2 buses from Orang Chariali, one at morning and the other at evening ply regularly for Orang. Visiting Orang by bus requires staying for a night at Orang.
Accomodation
Night stay at the 2 forest bungalows of Orang, without electricity & modern amenities is nothing but a thrilling experience. At the entrance gate, the Silbari forest bungalow is simply excellent. Another one is 5-km interior of the forest called Sat Simul bungalow.
Main Attraction : One-Horned Rhinos, Elephants, Leopards & Migratory Birds
Best Time To Visit : November To March
---
Sonai Rupai Wildlife Sanctuary

Slightly larger than the Pabha Sanctuary, Sonai Rupai Wildlife Sanctuary covers an area of 175-sq-kms. It is located along the foothills of Himalayas in Sonitpur District. This park combines scenic beauty with exotic wildlife. It is the home for Elephant, Indian Bison and many other species of birds & animals.
Main Attraction : Elephant & Indian Bison
Best Time To Visit : November To March
Getting There
By Air: The nearest airport is Saloni about 10-km from Tezpur, in Sonitpur district, which is 181-km away from Guwahati.
By Rail: The nearest railway station is Rangapara 60-kms from Bhalukpong, in Sonitpur district.
By Road: Regular buses ply to and from Tezpur, which is well connected with all the major cities of Assam.
Information on wildlife tours, wildlife viewing, wildlife park and nature of Assam - india