Shopping
Ass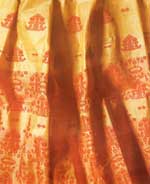 am is famous for its endi, muga and paat silks. Intricately weaved muga and paat sarees and mekhela chaddars (local costume) are available at most garment shops. However it is better to buy these from a government emporium. Pragjyotika and Purbashree are reliable emporia. Assam is also known for its cane and bamboo products. Assamese craftsmen produce beautiful cane and bamboo furniture, decorative items and jewellery. Small, delicately crafted cane and bamboo earrings, necklaces and bangles, make unique gifts. The main shoppin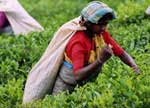 g centres are Fancy Bazaar, Paltan Bazaar and Pan Bazaar. Most government emporia are located in the Pan Bazaar and Ambari area.
Artist and sculptors, masons and architects, and others practicing minor crafts such as weavers, spinners, potters, goldsmiths, artisanns of ivory, wood, bamboo, cane and hide flourished in Assam from ancient times. Every household possesses a handloom used to produce silk and (or) cotton clothes of exquisite designs. The Eri, Muga and Pat are the important silk products of Assam.
Famous Assamese silk muga, pat and other handloom garments, eri shawls, intricately woven gamochas (face towel), handicraft products of bamboo and cane, brassware and artifacts are available at State Emporiums, Purbashree, Artfed, Kalpataru, Sualkuchi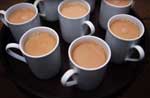 Silk Producer's Co-Operative Stores and other private shopping centres around the state.
The govt. Emporia and private firms sell cane and bamboo work all over the state. Sarthebari and Hajo in the North bank of Brahmaputra are famous for brass and bell- metal works. Decorative items are also available in all Govt. Emporia.
Guwahati is the largest Tea Auction market in India. Wholesale purchases can be made from retail outlets and grocers.

Information on shopping in Assam - India